Space is running out, sign up today!
Aug 01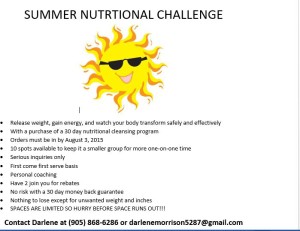 I began a nutritional cleansing program a couple of months ago.  I have lost 17 lbs and over 30 inches.  I have amazing energy and great mental clarity.  I eat healthy and feel amazing.
I am beginning a challenge and would love for you all to join me!
30 day money back guaranteed if you are not happy so there is no risk.
Email me today for more information and have an awesome day!