Blessings
Oct 08
As I have been preparing for Thanksgiving, even just the meal that I am cooking for a small amount of people, my mind has ben going to my dad a lot the last few days.  This is the 2nd Thanksgiving without him and frankly, it sucks.
We were always a very close-knit family and I have always been that way also. But the last few days of thinking has made me realize the huge role that my dad had played in the family.  His presence was huge as was his personality. The party began when he arrived.  He would have been texting me yesterday telling me that he could smell the turkey cooking.
All meals were great but anything with a turkey were his favourite.  Thanksgiving was one of the favourites as we would go around the table and tell that we are appreciative for, some were silly and some were funny but we always had a great time.   Family is a blessing so please cherish it!
When you sit down today, keep an open space for your loved ones as they will be with you. I will have a chair and a plate set up for my dad and know that he wouldn't miss being with us.
Dad, don't worry~ I will be saving you the dark meat that you love so much!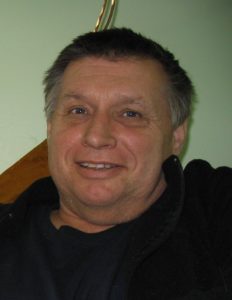 Happy Thanksgiving to you all and to your friends and family!