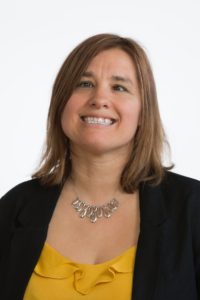 About Darlene
"Darlene Morrison's love for family and community is an inspiration and we are very lucky to have her in our community.  She is a very busy mother of four but you know what they say… If you want a job done fast, give it to a busy person"
  Darlene has a background in marketing, media, social media, fundraising, writing, and event planning and management.  She has graduated with a Fundraising Management Certificate with Honours with Algonquin College in Ottawa.
Darlene was the Co-Organizer for the Clearmeadow Public School Winter Palooza for the three years and had been on the school council for 10 years in various positions, such as secretary, co-chair, volunteer coordinator, fundraising coordinator and general member.  Darlene loves to keep busy and engage with the community.
Darlene also coordinated and organized the "Great Canadian Food Fight" for the Newmarket Food Pantry in 2013 where the town of Newmarket went against other cities across Canada for the most amount of food collected in a 48 hour period.  In conjunction with Vince's Market and the Newmarket Food Pantry and community members, over 15,000 LBS of food was raised for the Newmarket clients.
Event Planning/Management
Volunteer Coordinator- Newmarket Jazz Festival
Terry Fox Run, Aurora, Ontario- 2017, 2016, 2015
Clearmeadow Winter Palozza, Newmarket, Ontario- 2015, 2014, 2013
The Great Canadian Food Fight, Newmarket, Ontario, 2014 ,2013
Non Profit
The Newmarket Food Pantry
Girls Inc York Region
Heart and Stroke Foundation
The Red Cross Society
The Newmarket Farmer's Market, Newmarket, Ontario- 2014
Writing services
Webpage and Blogging Updates
Media Relations
Darlene is a busy mom of 4.  Her daughter is an actress and she plays the role of her manager and her other children are playing soccer, ringette and holding part time jobs.  She loves the media and entertainment business and wants to help businesses and individuals make their mark with their media presence.
Please contact Darlene for any questions at darlene.morrison@rogers.com