So, finally after months and months of being open, my family and I had dinner last night at Made in Mexico in Newmarket, Ontario.
The restaurant was full, always a great sign.  The look and ambiance were very nice and functional for big parties.
The food was amazing.  My son and I ordered Nachos Rancheros– nachos melted cheese, refried beans with sour cream and jalapeno peppers.   It was delicious and s-o-o-o-o filling. Nacho Rancheros was $14.95  (very reasonably priced) but gave enough for one more meal.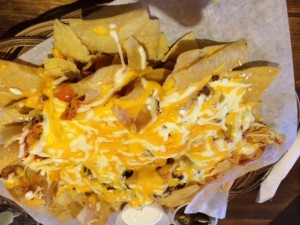 My 6-year-old daughters' ordered the kid's meal of cheese nachos.  Again, they loved the food and even have enough for lunch today. The kid's meal also comes with a drink and ice cream, all for $5.95.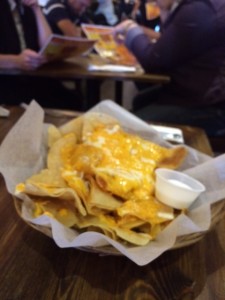 My 10-year-old daughter ordered pork tacos with generous portion of consisting of  4 tacos with mexican rice and salad and as with all the other meals, enough for a second meal.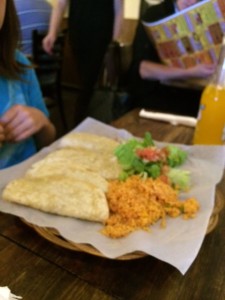 My husband had the Pork Chimichanga , with mexican rice and salad and definitely enjoyed it.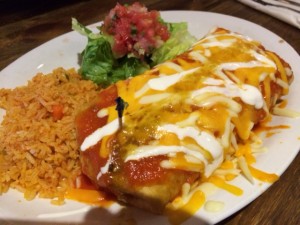 Looks were deceiving, the food portions were very generous.
Our server Jorge, told me a few times that what I was ordering was a lot of food and let me know in advance.  Too much food is never a bad thing.
The service was amazing and Jorge was friendly and very quick with serving drinks and meals.
Overall, my experience was amazing.  I enjoyed the food, the service, the ambiance and have nothing but great things to say.
I will definitely go back again, and thanks to Made in Mexico for making this a great dining experience.
If you haven't had the opportunity to visit, please do.  You will not be disappointed.
Made in Mexico is located at 185 Main Street South in Newmarket.
For more information, please check out their website  http://bit.ly/XpI1GF