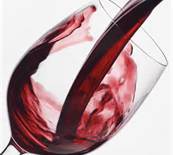 For those of you who know me, I love wine. I have for a very long time.  I like different types of wine from sweet to dry , some white, rose, and red.
I received an email today from Natalie MacLean asking if I was interested in writing some wine reviews for her website.
Natalie has won awards as a "wine writer`.  She has also authored a few books about wine.
Well, my answer:  Not only will this give me an excuse to drink wine, I am more than happy to write about it. 🙂
If anyone has any particular wines you think I should test and review that are available in the LCBO stores, please send me your recommendations.